Standard Features:
4 / 8 / 12 filling stations.
Servo driven on both volumetric pistons and nozzles.
Various speed settings of liquid filling.
Diving type and bottom up filing features less foaming during filling.
Drip tray.
Capability of recipe storage.
Simple and quick tech mode setup.
Track full / track empty sensors.
Bottle mouth holder design for special applications (require to conduct our factory test).
Bottle feed screw for handling irregular shaped containers (option).
Motorized single lane sanitary conveyor. customized conveyor lengths are available upon request.
Stainless steel construction.
Capacity: up to 72 bottles per minute (BPM) on a water like liquid filling of 100 ml bottle for CVC 3036-12.12 headed filler.
ISO 9001 : 2015 certified.
Product Specifications:
Liquid Viscosity: up to 2000 cps
Container Specifications:
Bottle Height: 2" to 8.66" (50 mm to 220 mm)
Bottle Diameter / width: 1.18" to 3.94" (30 mm to 100 mm)
Bottle Opening: ø10 mm ~ ø50 mm
Machine Specifications:
Food grade liquid contact materials
Piston Capacity: 50 ml / 100 ml / 250 ml / 500 ml / 750 ml
Machine Weight:
 CVC 3036-4: 1,367 lbs (620 kg)
 CVC 3036-8: 2,083 lbs (945 kg)
 CVC 3036-12: 2,226 lbs (1,010 kg)
Machine Dimensions:
CVC 3036-4: L. 118-1/8" x W. 41" x H. 86-5/8" (L. 3000 mm x W. 1040 mm x H. 2200 mm)
CVC 3036-8: L. 141-3/4" x W. 41" x H. 86-5/8" (L. 3600 mm x W. 1040 mm x H. 2200 mm)
CVC 3036-12: L. 165-3/8" x W. 41" x H. 86-5/8" (L. 4200 mm x W. 1040 mm x H. 2200 mm)
Air / Electrical Requirements:
Power source:
380 V, 50/60 Hz, 3 phase
220 V, 50/60 Hz, single phase (USA)
Power consumption: 3100 VA - 6100 VA
Air pressure: 87 psi (ISO 8573-1)
Air consumption: 1.6 - 1.95 cfm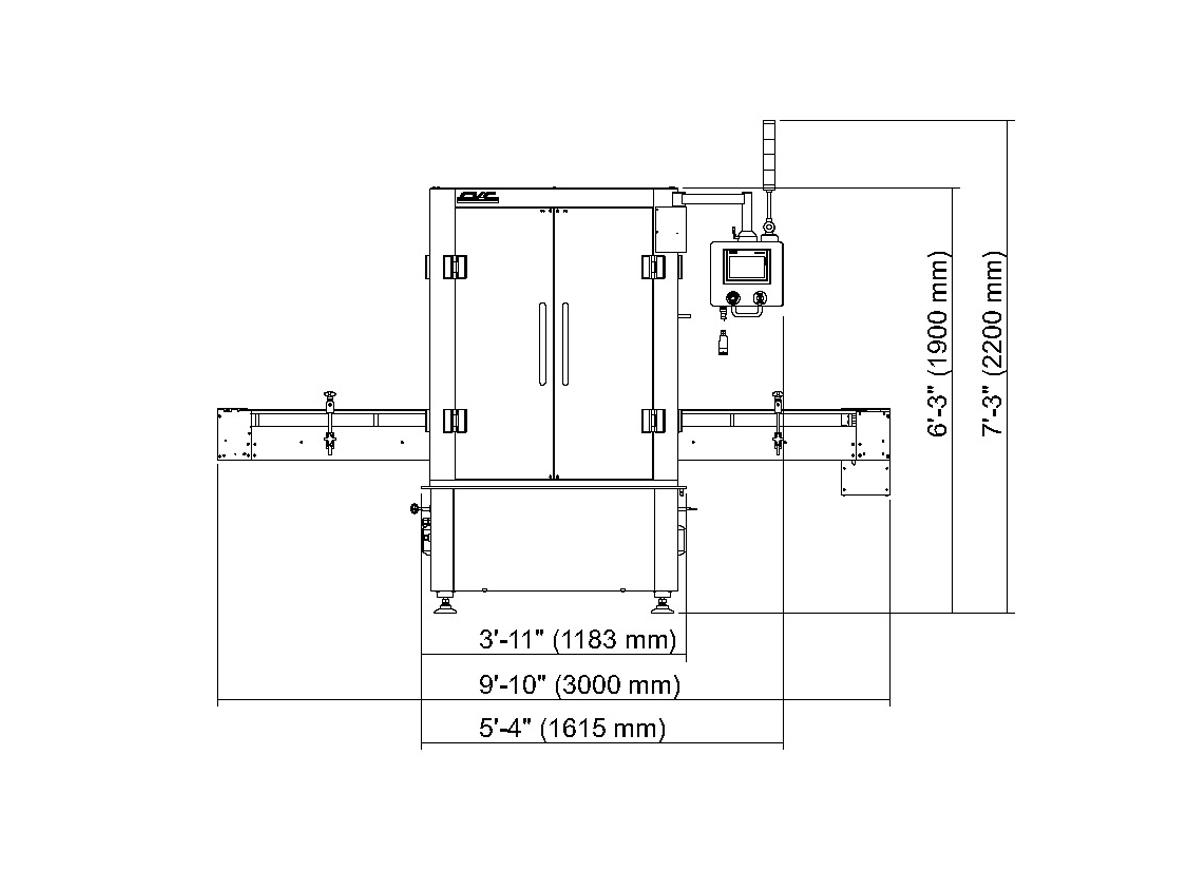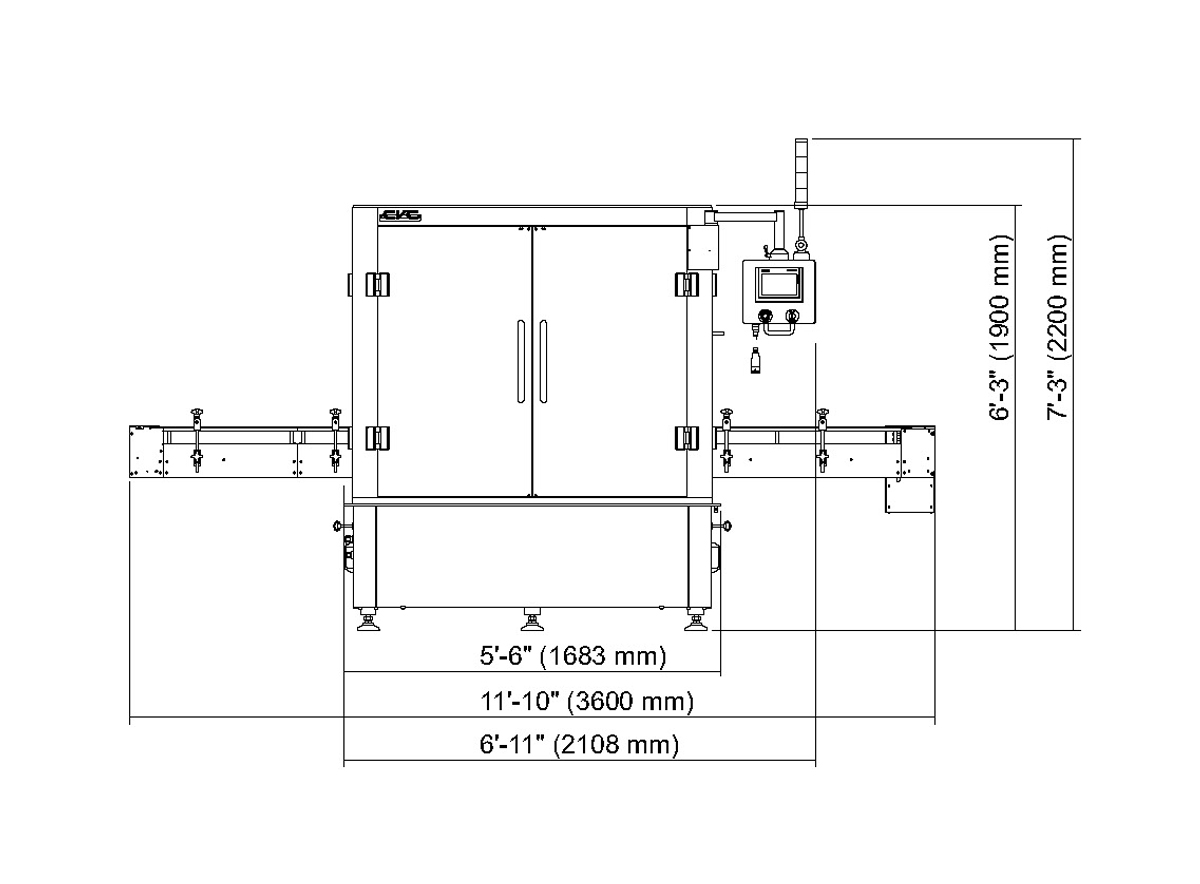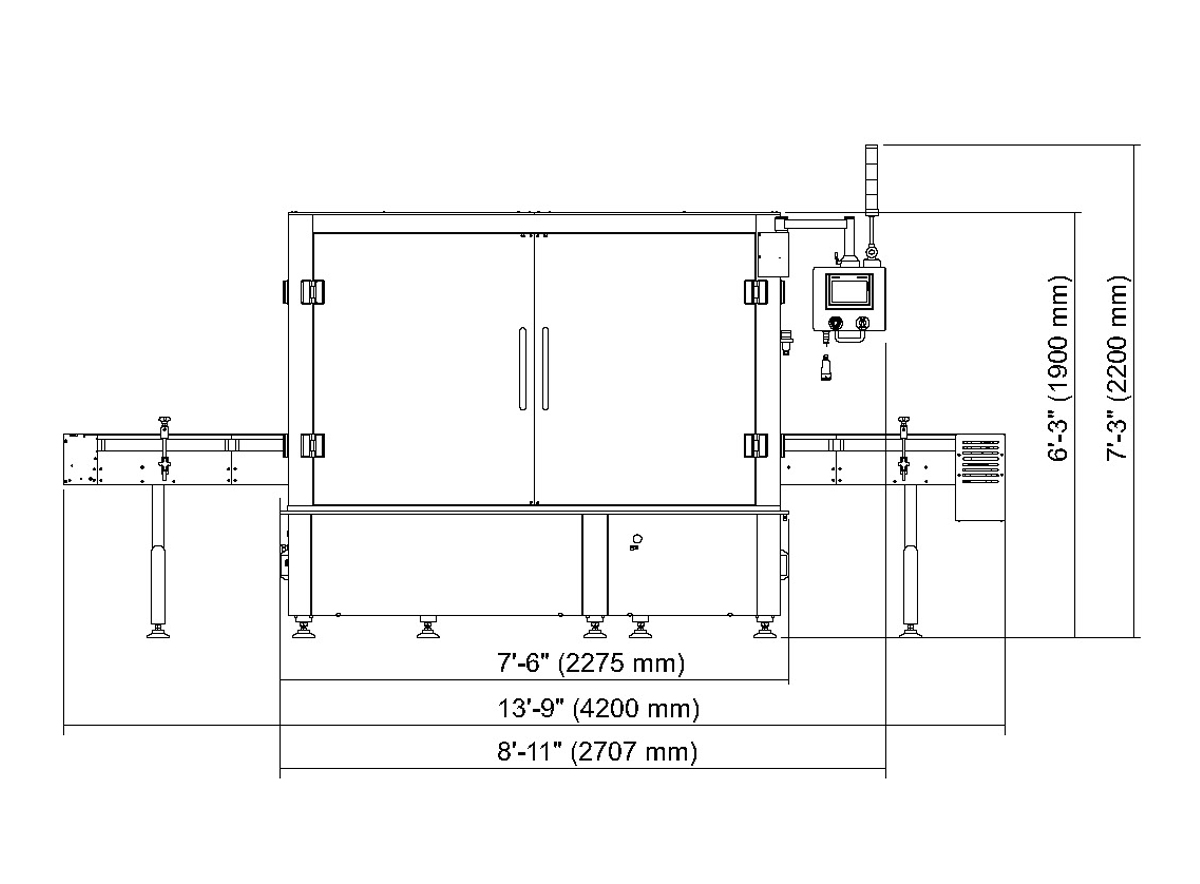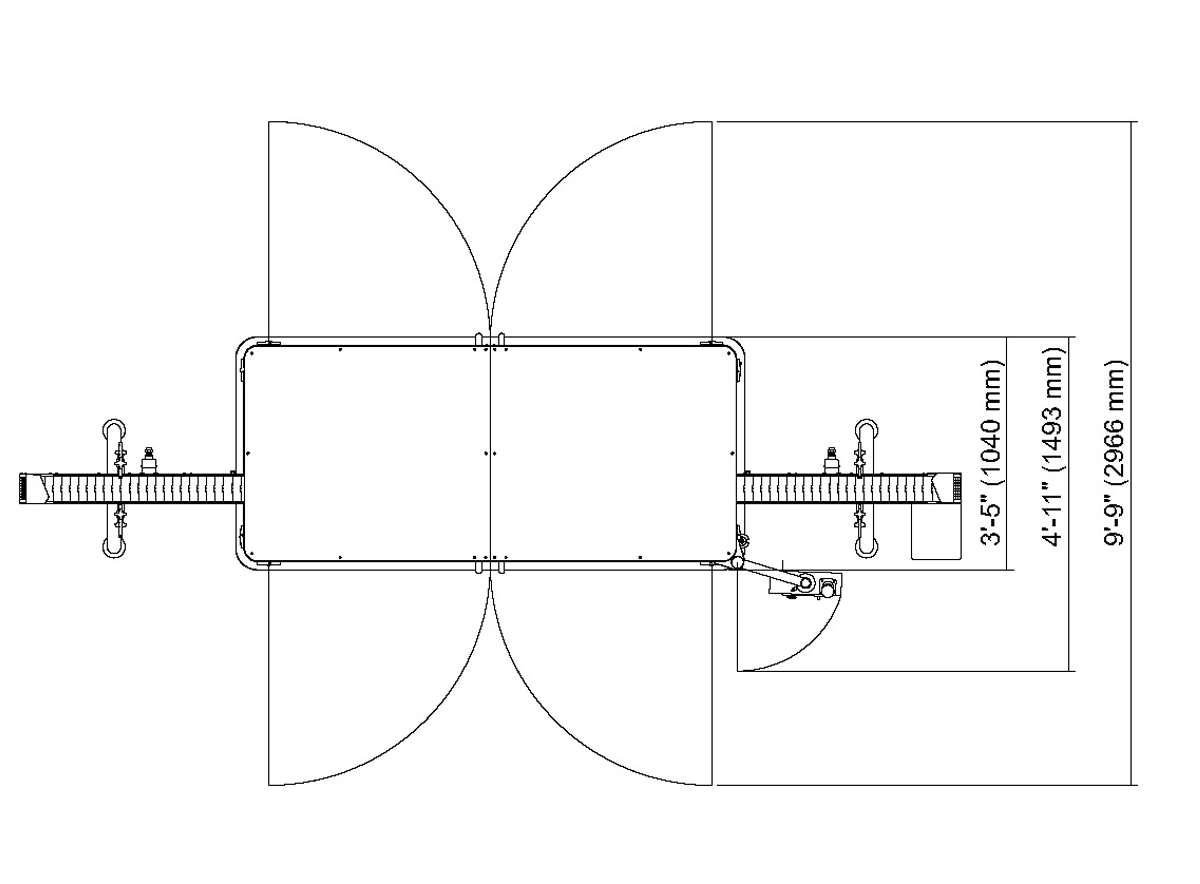 The dimensions shown are for standard machine. The conveyor can be extended: the length may vary based on selected options. This machine can run independently or be integrated into an automated packaging line. All CVC equipment is covered by a one-year parts warranty. Full Warranty details are included in our equipment proposals or can be found on our website.
---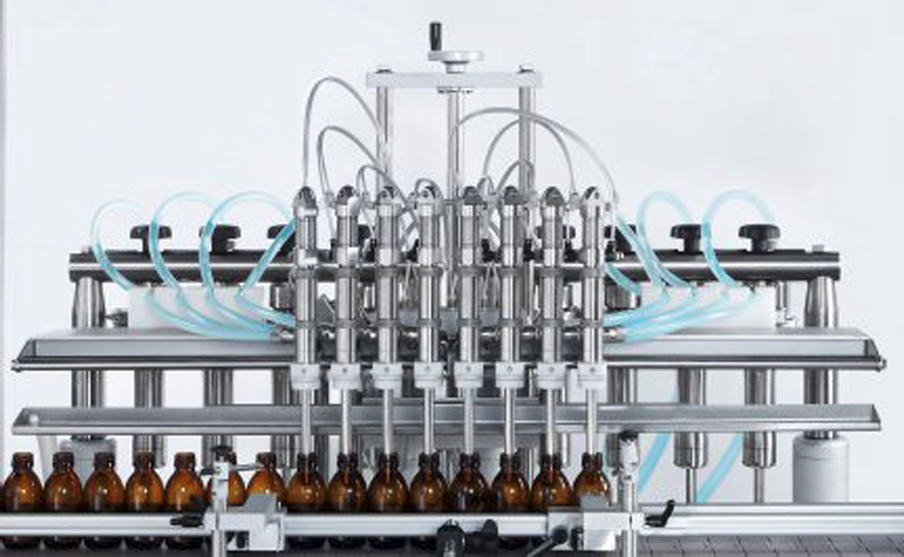 Bottle Mouth Holders:
The dedicated bottle holders are required when bottle mouth opening is too small to be centered and aligned with fill nozzles.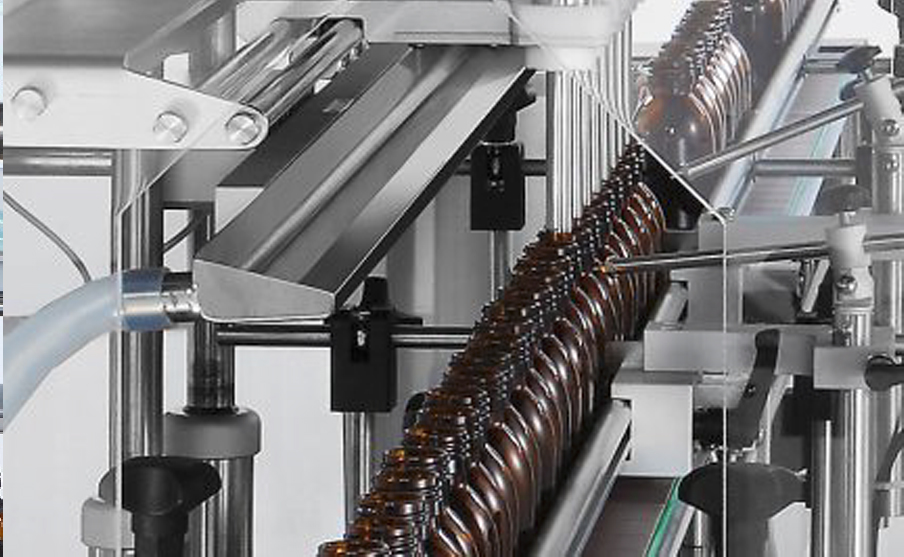 Bottle Feed Screw:
The customized feed screw is driven by a servo motor. Operator can easily make quick changeover. It takes only few minutes for the mechanical changeover and its related setting from the touchscreen panel.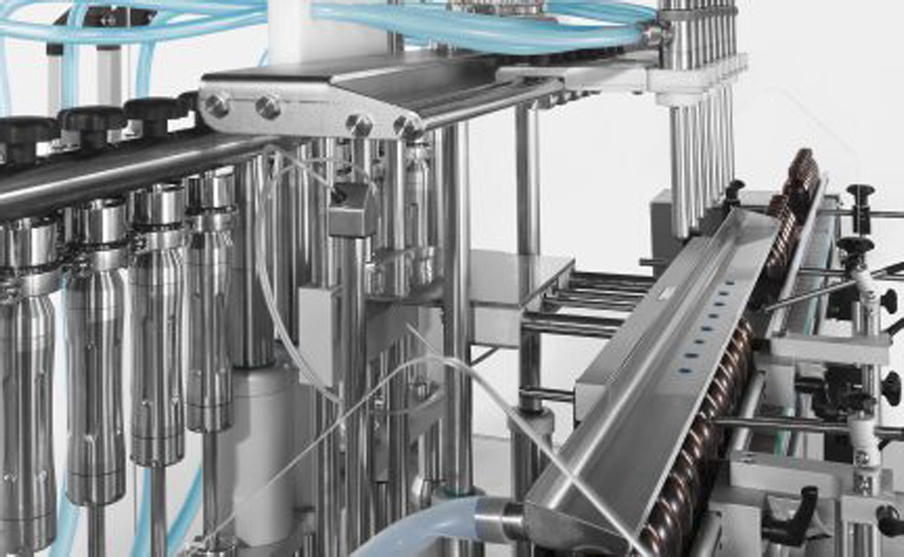 Shut-Off Nozzles and drip Tray:
Shut-off nozzles are strongly recommend for liquid with low viscosity.