TECHNICAL SPECIFICATIONS
AVAILABLE OPTIONS:
A dust accumulator is attached inside of the machine to protect machine count accuracy.
PC cover for disc and vibrating chute.
MACHINE LAYOUTS: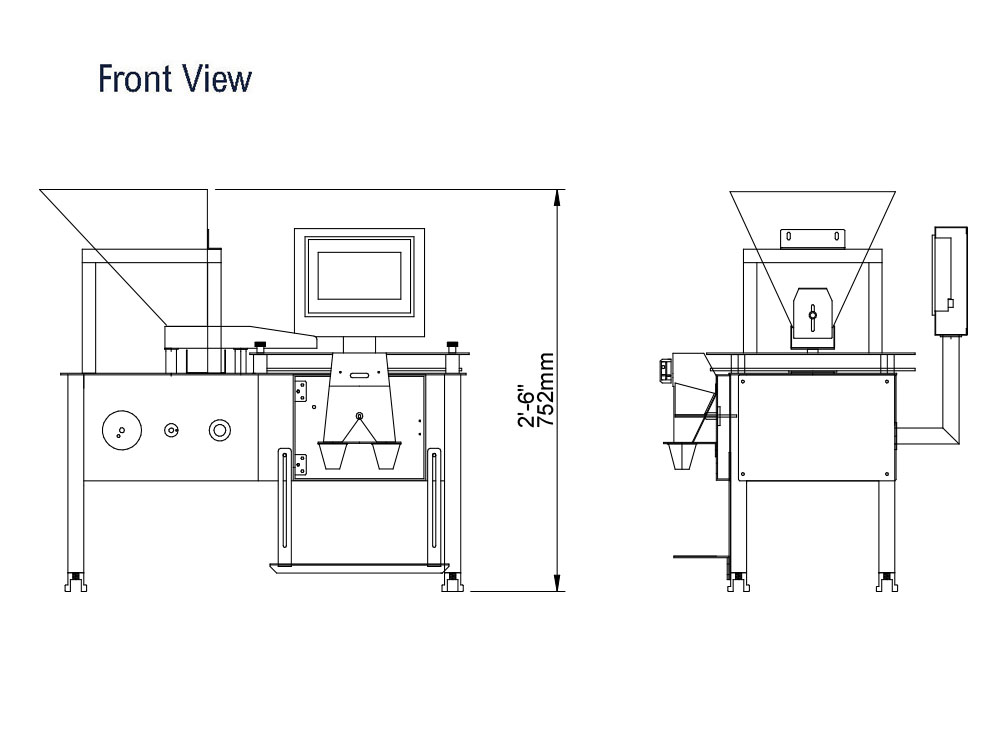 ---
Technical data contained in this material are not binding and may be subject to change without prior notice.
Note: The actual rates may var y significantly depending on the following: products, product characteristics, required fill counts, quantity or volume, and bottle dimensions.